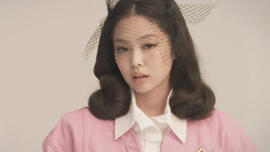 A Never-Ending Dream
---
Lily Anne | nightmare
23 | she/her | bi | Polish
A maladaptive daydreamer, bootleg Brit, chronically tired.
---
Hobbies
Digital art
Playing guitar
Vocaloid/UTAU tuning
Audio engineering
Street dance
Character analysis
Creative writing
---
Fandoms
Vocal Synthesizers
Elsword
Captive Prince
Banana Fish
Assassination Classroom
Favourite Characters
Ainchase "Ain" Ishmael
Ciel
Raven Cronwell
Laby
Luciela R. "Lu" Sourcream
Favourite Ships
Raven / Ciel / Ain
Herrscher / Bluhen
Ishtar / Devi
Metamorphy / Mad Paradox
---
Additional Info
Vocaloids owned

Hatsune Miku V4X, Kagamine Rin/Len V4X, Megurine Luka V4X, v4 flower, Fukase, Nekomura Iroha V4, Hiyama Kiyoteru V4, Rana V4, MAYU, DEX, DAINA
Elsword server
North America
IGNs
Herrscher: Shirenn
Nisha Labyrinth: Lacriimosa
---
Twitter is composed mostly of retweets. My character analyses, Elsword AUs and artwork can be found on Tumblr, and Vocaloid/UTAU covers on YouTube and SoundCloud.
I am sensitive to abusive and predatory behaviour. Any "positive" portrayals of these will be avoided and muted.
---